GENERAL GUIDELINES
To apply for an audition, please submit your headshot and résumé to auditions@azbroadway.org. Include the role(s) in which you are interested in the subject line of your email. Thanks!
Qualified actors/singers/dancers may submit their materials (headshot, résumé, vocal and dance reels) for general consideration to auditions@azbroadway.org.
ABT is a professional non-equity dinner theatre that hires talent nationwide for its fully staged musicals. Equity actors are considered for certain roles, which will be listed as such in audition notices. ABT is not a participating EMC theatre.
ADULT AUDITIONS
---
Please check back for specific show audition information.
CHILDREN'S AUDITIONS
Arizona Broadway Theatre will be holding auditions for YOUNG PERFORMERS (Ages 8 – 14) on Tuesday, September 26, 2017, from 6:30pm to 8:30pm, for its upcoming holiday productions of A Christmas Carol (11/27 – 12/28) and South Pacific (11/6 – 12/30). South Pacific will be performed on the ABT Main Stage and A Christmas Carol will be presented in collaboration with and performed at the Herberger Theatre Center in downtown Phoenix. Dates above are inclusive of rehearsal and performance dates.
All Young Performers must be under 65" in height.
If you are interested in auditioning, please follow the link below to SignUpGenius.com to register for an audition slot. If you are unable to attend but would still like to be considered for any of the roles/shows, please email your headshot and resume to auditions@azbroadway.org and they will be reviewed for casting purposes. All youth roles are OPEN.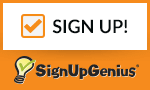 Young Performers should bring with them a headshot (or recent photo) and a resume (if available) but will not need to prepare anything else in advance. They will be taught a selection of music from the shows at the audition.
Audition Date and Time:
Tuesday, September 26, 2017 from 6:30p – 8:30p
Audition location:
Arizona Broadway Theatre Lobby & Rehearsal Hall
7701 W. Paradise Lane
Peoria, AZ  85382
Questions? Please contact Rob Watson, Company Manager, at 623-707-8840 or by email at rob@azbroadway.org.
INTERNSHIP OPPORTUNITIES
Arizona Broadway Theatre is always looking for passionate, driven students to join our team and learn about the world of performing arts. ABT currently welcomes a variety of interns from communications to props. Students may apply for one of three available sessions with each application (Fall, Spring, and Summer). When submitting your application, please also include your resume.
After completing your application, please send the form to Kurtis W. Overby
To download an Internship Application, click HERE.
EMPLOYMENT OPPORTUNITIES
No Phone Calls Please
ABT is an Equal Opportunity Employer.
To download an Employment Application, click HERE.