Weddings, Receptions, and More!
During a wedding at Arizona Broadway Theatre, each room in the venue can become part of a magical day. The festivities begin with guests gathering in the spacious theatre lobby where they can enjoy beverage service while anticipating the arrival of the bridal party. When the theatre doors open, the attendees file into the theatre where they are guided to a seat in the luxurious auditorium. As the ceremonies begin, the bridal party gradually files onto the stage ready for the bride's arrival. The music commences as the bride is walked on stage and the wedding ceremonies begin.
After the ceremony, the bridal party heads backstage while the guests head back to the lobby to enjoy some light hors d'oeuvres during a short intermission. After the bridal party has posed for their stage pictures, they prepare for a grand entrance into the Encore Room banquet hall. The guests find their seats in the Encore Room where dinner and dancing will take place. The DJ / Master of Ceremonies plays the Bride & Groom's favorite song during the grand entrance, and the event begins. Music is played, dances are performed, dinner is served, photos are taken, flowers are thrown, beverages are enjoyed, and everyone marks this special day!
Destination Location
Arizona Broadway Theatre is located close to the Loop 101 freeway and Bell Road the theatre is surrounded by the P83 Entertainment District. This features hotels, restaurants, a baseball stadium, movie theaters, and more for your guests to enjoy.
Wedding Services – Ceremony, Reception, Lunch or Dinner
The ceremony, reception, and lunch or dinner can all be sold separately or together:
The Ceremony can include the choice of the Mainstage theatre, Encore room or lobby area set with chairs and audio-visual equipment.
The Reception can include bar service, soft beverages, passed hors d'oeuvres and platters of appetizer-style bites served buffet style.
Dinner & Ceremonies are held in the Encore Room, adhering to the menu and schedule you decide prior to the event.
Menus & Pricing
Entertainment, Upgrades, & Amenities
DJ, Band, Wedding Cakes, Specialty Linens, Ice Sculptures, Custom Centerpieces, Flowers, Hotels
Request Event Space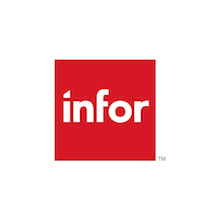 Phil Perry is the Event Sales Director and will assist you in booking every aspect of your event. Fill in the Reserve Interactive form above OR call or text 623-738-9513, e-mail phil@azbroadway.org, with the following information for your event: date, time, number of people, a brief description of the event, room, your phone number/contact information